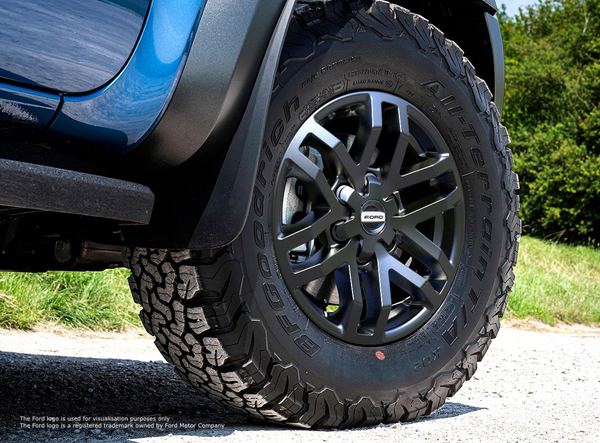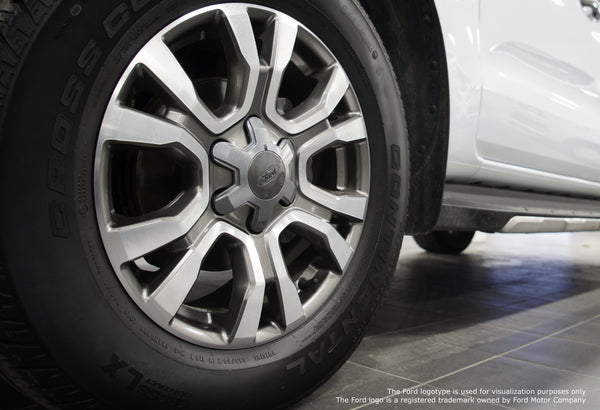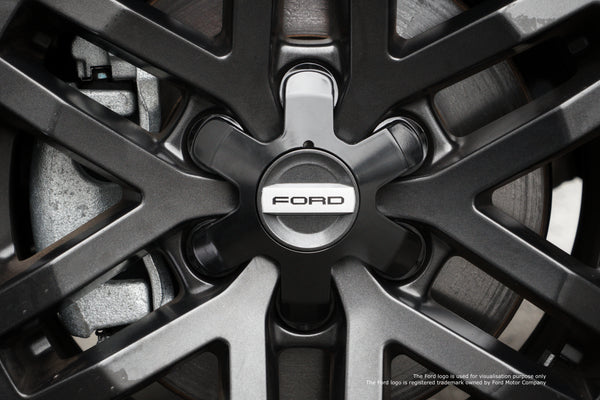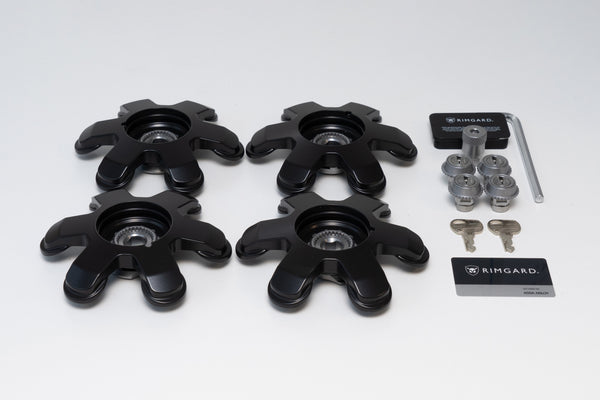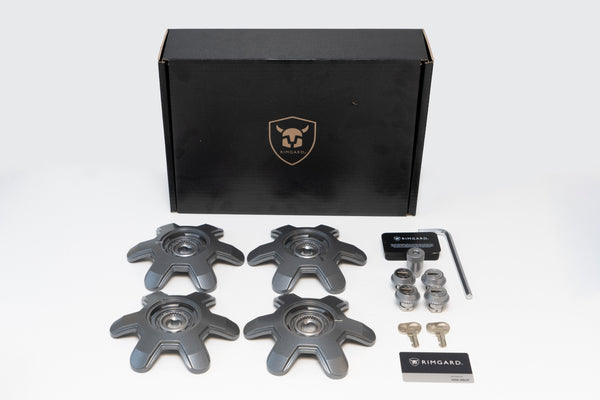 This is the first Rimgard of more to come for Ford owners, but the Ranger is the one pick up available in Europe, so we started with this one. 

Want Rimgard for your model of Ford too? let us know here!
A very powerful Rimgard module covering all six lugs in the Ranger wheel for Raptor and Wildtrak, specifically designed for these two wheels. 
We are very proud about the fact that Ford, as a world leading car manufacturer, is offering our solution in their accessory assortment for the European market. The lock is only sold through authorised Ford dealers. 
For European customers, please contact your Ford dealer or find Rimgard for Ranger Raptor and Wildtrak in the Ford accessory catalogue here.
⦿ Will it fit?
Compatible with Ranger OEM wheels for:
Raptor
art. nr. 2 127 663
Wildtrak
art. nr. 2 127 632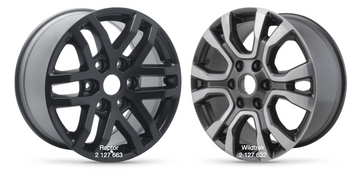 ⚒︎ Installation Ford
Installing Rimgard is easy and does not require any special skills or a professional mechanic. Follow the steps in the instruction and all four wheels will have Rimgard installed in less than 15 minutes. 
☑︎ Everything you need
Rimgard is delivered with everything you need to install the locks. From putty for center cap removal, tools and keys. 
A set of Rimgard includes: 
Four Rimgard modules
Four locking cylinders
Two keys and key card - the only ones made for your locks, no master keys are available - do not loose! Extra keys can only be ordered if you have the key card or if you have registered your key with us. 
One hex key
One hex key adaptor
One box of butyl putty for easier center cap removal
Installation instructions 
Rimgard does not include center caps
✈︎ Shipping
Rimgard for Ford Ranger is only sold through authorised Ford dealers in Europe.
If you are a non European customer and want to purchase Rimgard for Ford Ranger, please contact us on info@rimgard.com.
☝︎ How Rimgard works
- The Rimgard module is installed with a patented solution in the center hole of your wheel, effectively preventing access to all lugs.
- The module is then sealed with 60,000 combinations, high security locking cylinder from ASSA ABLOY. With your unique key, no master keys are available.
- Snap your original center cap back onto the module and you are good to go and have with peace of mind when parked.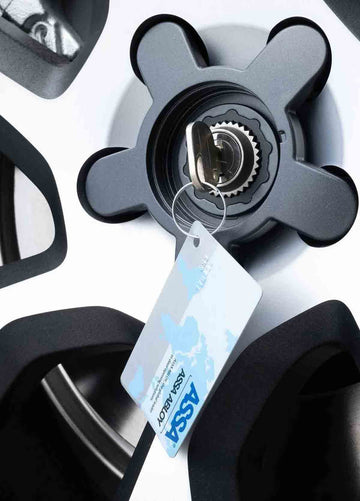 Insurance does not stop thieves!
An insurance is good, but it is damage control. It does not prevent it from happening in the first place. That is why you lock your home and it is why you should lock your wheels too. To protect what is yours.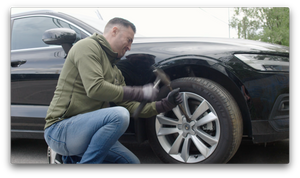 Stronger
✪ Six grade aluminium alloy and steel ✪ High security locking cylinder ✪ Extreme resistance to manipulation and picking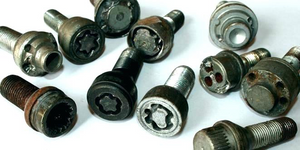 Smarter
✪ A real key with + 60,000 combinations ✪ A key that fits on your key chain ✪ Protects all lug nuts, not just one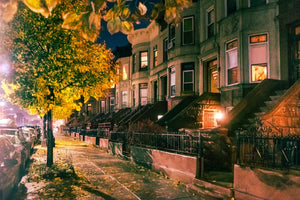 Safer
✪ No master keys are made, yours are the only ones. ✪ No one can tamper with any of your lug nuts. ✪ No risk of driving with loose lug nuts due to sabotage or incomplete theft.